Skin Restoration
(Facials, Sciton BBL, Fraxel laser, etc.)
Firming Transformation Facial
A 50-minute revitalising and hydrating treatment using plant stem cells and peptides to visibly plump, smooth and firm the appearance of fine lines and wrinkles.
— Anti-aging
— Prevents fine lines
— Wrinkles
— 60 Min
Illuminating Glow Facial
This is a treatment for people with hyperpigmentated skin. It will help to reduce the darkening of skin on your face and neck. The skin is exfoliated with a gentle scrub and tonic to prep for a revitalising clarifying peel.
— Brighten Skin
— Helps Pigmentation
— Hydrating Glow
— 60 Min
Dermaplaning Facial
Dermaplaning is a minimally invasive cosmetic procedure for your skin. Your healthcare provider uses a special instrument to shave away the uppermost layers of your skin. Dermaplaning can help reduce the appearance of acne scars or other skin imperfections by revealing newer, undamaged skin.
—All Skin Types
— Removes Vellus Hairs
— Brighten + Hydrating
— Protects Against Free Radicals
— 75 Min
Antioxidant Facial
A combination of vitamins, growth factors, and antioxidants are then applied to the face to infuse these ingredients with the skin. Vitamins, growth factors, and antioxidants all help promote healthy and beautiful skin, the deeper these ingredients penetrate the skin the better the results.
— All Skin Types
— Sensitive
— Great Starter Facial
— 60 Min
Be Clear Purifying Facial
This comprehensive treatment combats all grades of acne, combining powerful anti-bacterial peptides and salicylic acid with soothing anti-inflammatory botanicals. perfect for treating oil, acne, and acne prone skin.
— All Acne Types
— Antibacterial
— Soothing
— 75 Min
Signature Hydrafacial
A HydraFacial is a facial treatment using a patented device to deliver exfoliation, cleansing, extraction, and hydration to the face. This system uses a vortex swirling action to deliver hydration and to remove dead skin, dirt, debris, and impurities while cleaning and soothing your skin. 
—All Skin Types
—Cleanse
— Exfoliate
— Hydrates
— 60 Min
Chemical Peels
Chemical Peels improve skin texture by removing the outermost layers of the skin by creating a controlled injury. The resulting healing process stimulates collagen, which regenerates tissue, and creates smoother skin.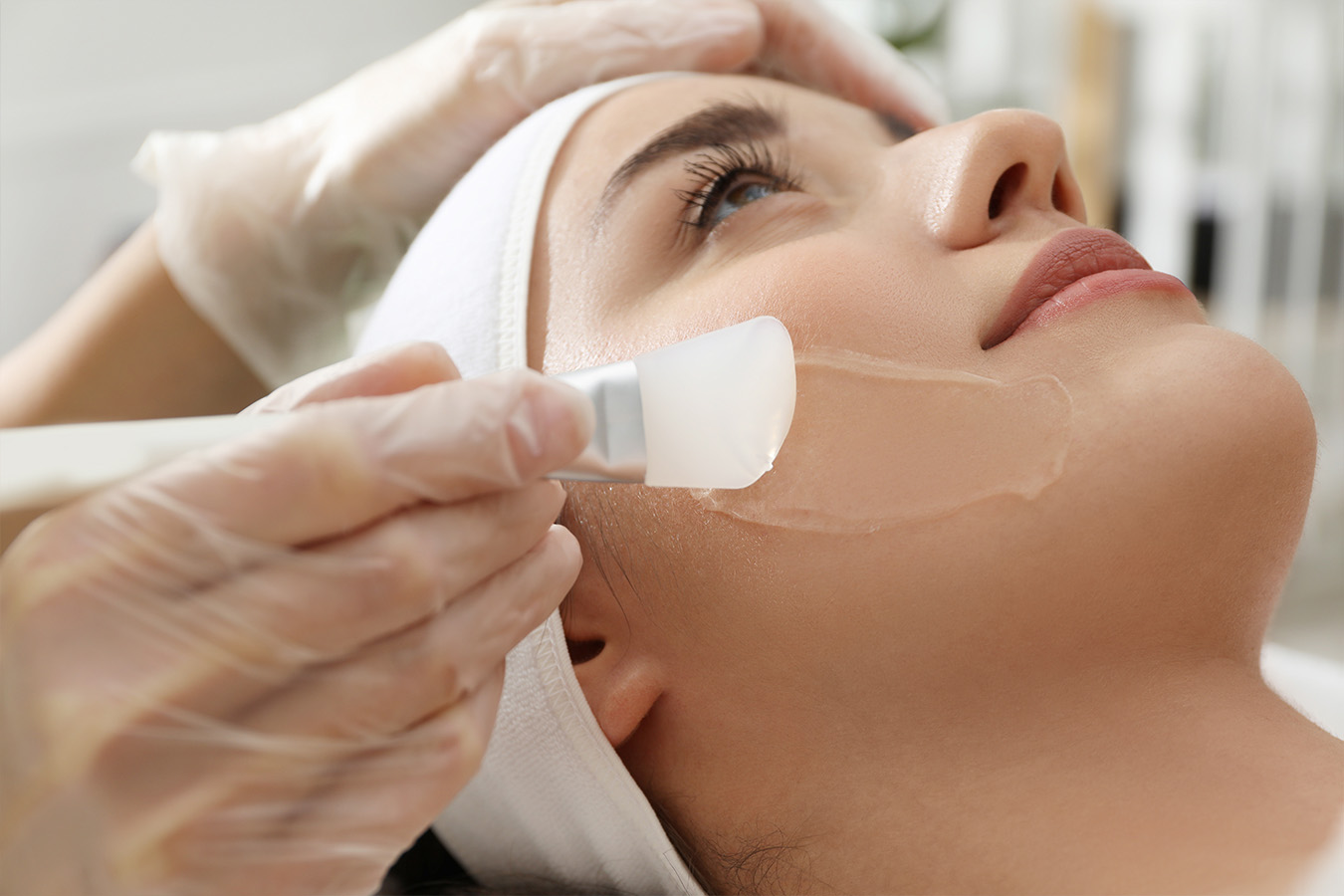 Sciton BBL (IPL) Photorejuvenation
Sciton BBL helps reduce the appearance of some of the most common skin concerns, including brown spots, hyperpigmentation, broken capillaries, wrinkles, acne scarring and sun damage, wrinkles and age spots. The energy from the lasers creates tiny "columns of thermal destruction" in the skin that stimulate the growth of new, healthy skin cells to replace old, damaged cells.
In short, Sciton BBL works from the inside out, resulting in skin turnover and collagen production. It is, essentially, the body's natural healing process accelerated, which reveals a glowing, fresh appearance.
How to Prepare: First, patients must ensure they you do have extensive breakouts, open wounds, or infections on the face. They must stop using products with retinoids one week before the treatment. On the actual day, the patient is topically numbed for 45 minutes, and the procedure itself takes 20 to 30 minutes.
Post-Care: After the treatment, patients should use ample amounts of sun protection. They should also avoid using any harsh products or prescription acne products on the skin for up to a week. Other than that, they should use a gentle cleanser and moisturizer twice a day and avoid peeling and picking at skin.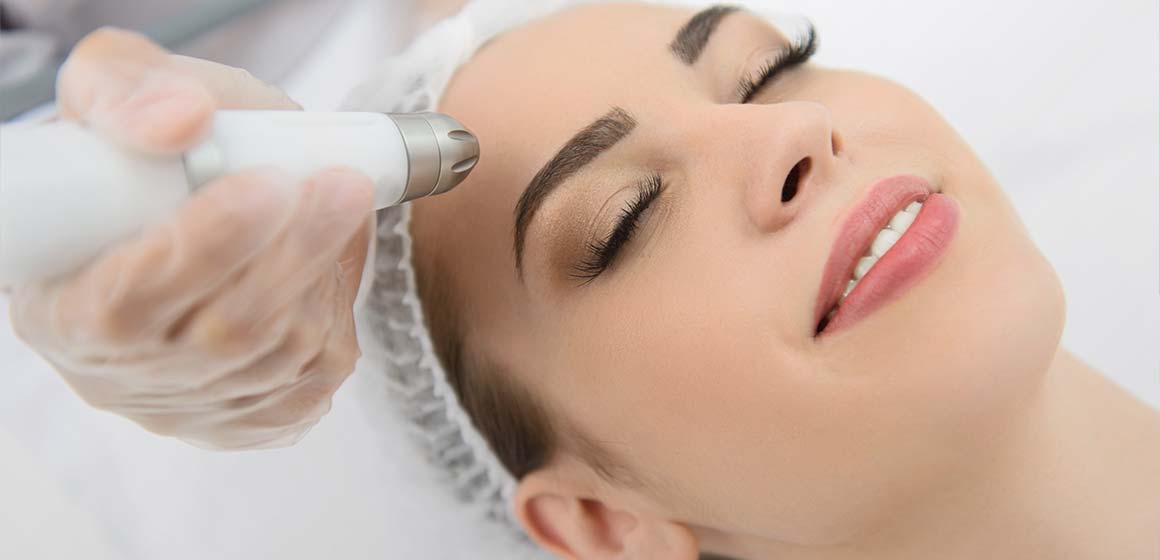 Morpheus 8
Using radio frequency, a morpheus8 treatment stimulates collagen production to tighten and smooth wrinkles on the face and body.
Fraxel laser treatments
Laser skin treatments can help refresh the skin and improve many skin conditions, including age spots, veins, wrinkles, scars, sagging skin, unwanted hair and tattoos.
Sublative rf-resurfacing
Skin is rejuvenated by deep, dermal heating with radio frequency energy, which stimulates dermal rebuilding and the production of collagen.
Legend + skin tightening
Legend uses radio frequency energy in an innovative way to reduce wrinkles and tighten the skin.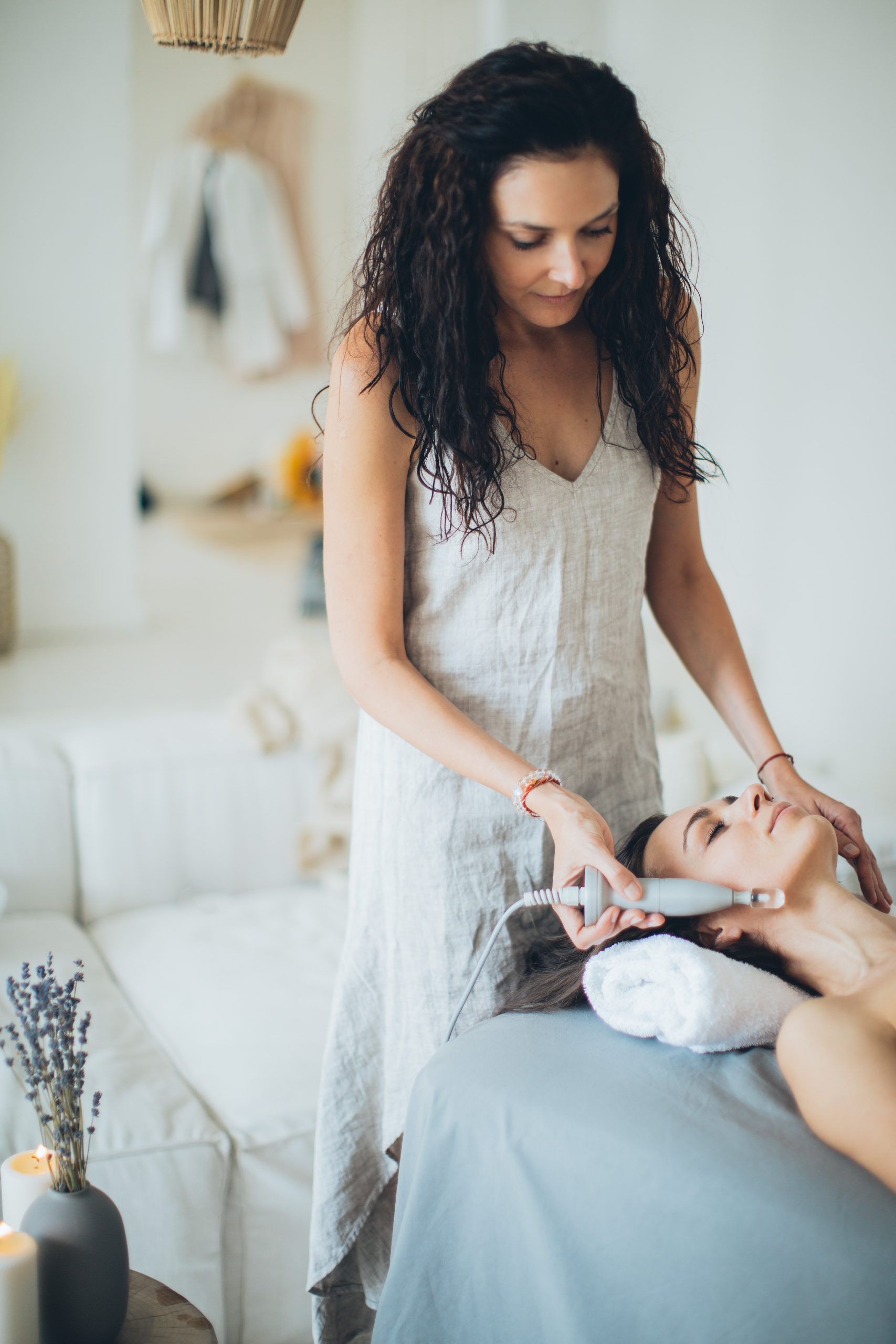 Schedule Your Appointment Today